Open Source Airtable Alternative
Whitebrick is a lightweight No Code Database with 3 points of difference:
The front end uses a Gatsby static Jamstack for dead easy customization and deployment.
The back end is a set of Serverless functions for making DDL calls to PostgreSQL and configuring Hasura GraphQL server.
The PostgreSQL database schemas can be accessed directly with psql for data import/export and integrations with other tools.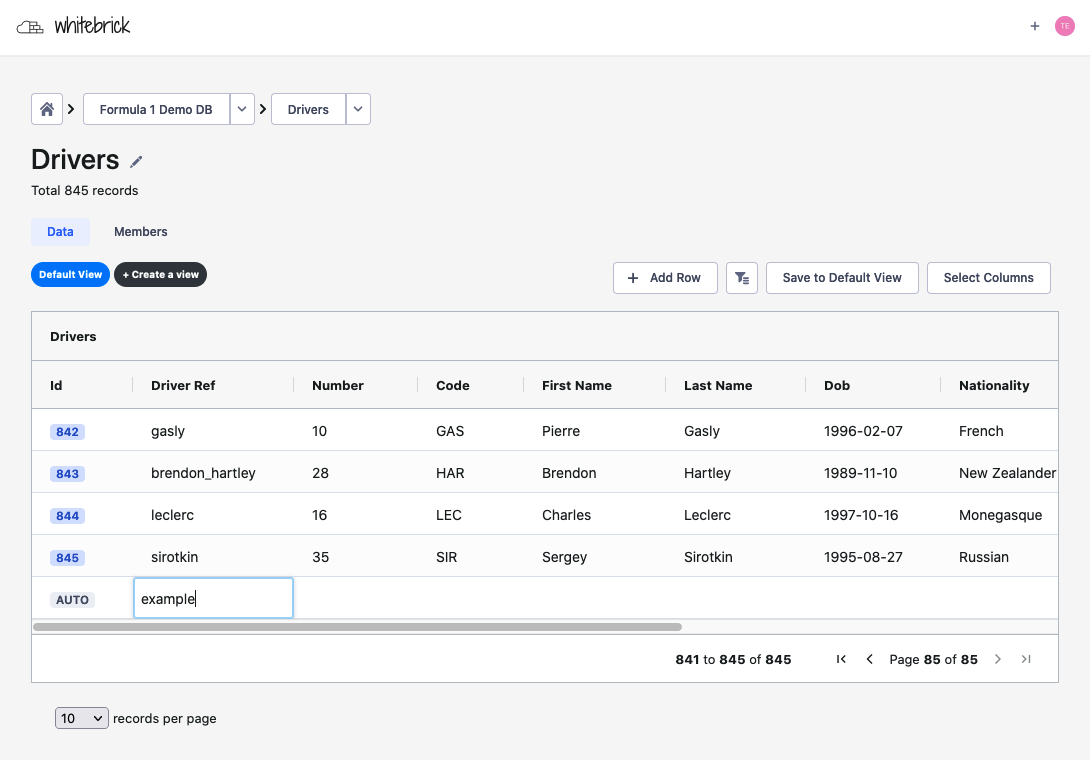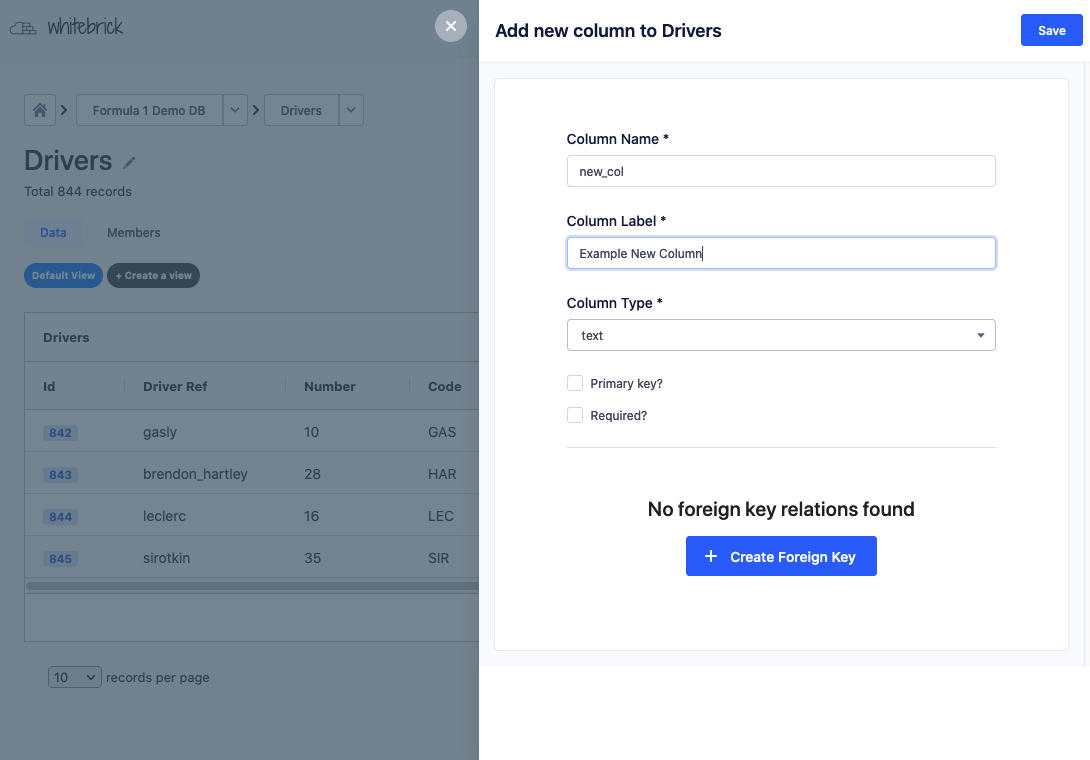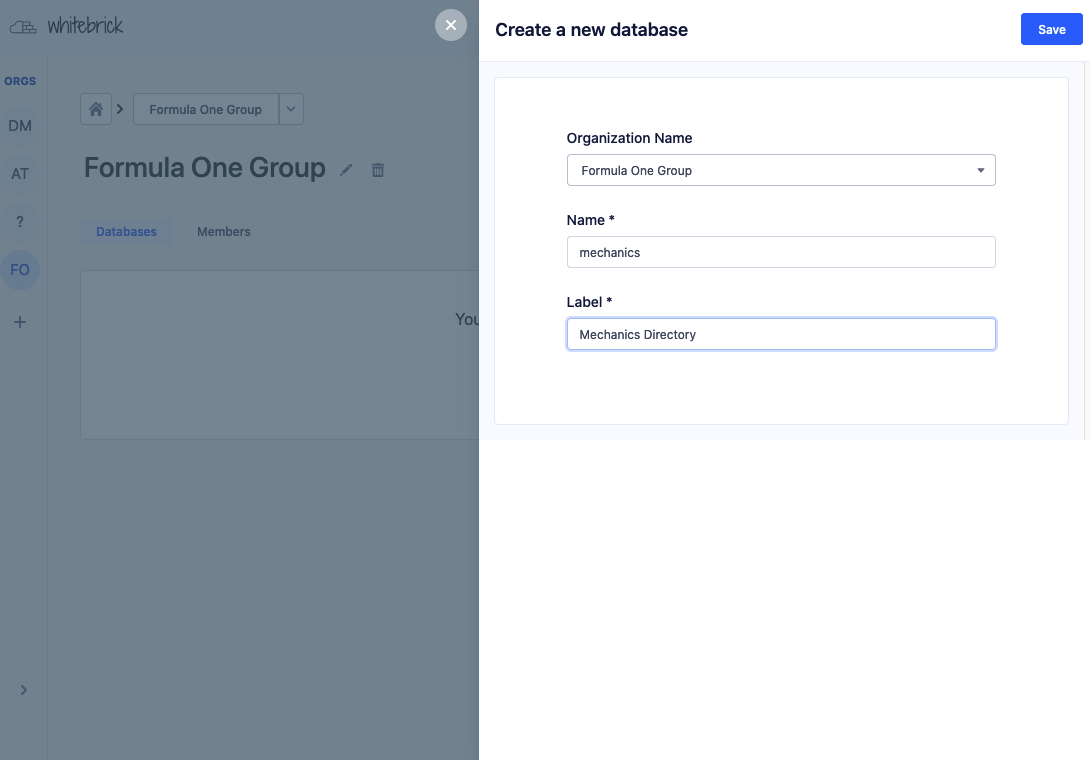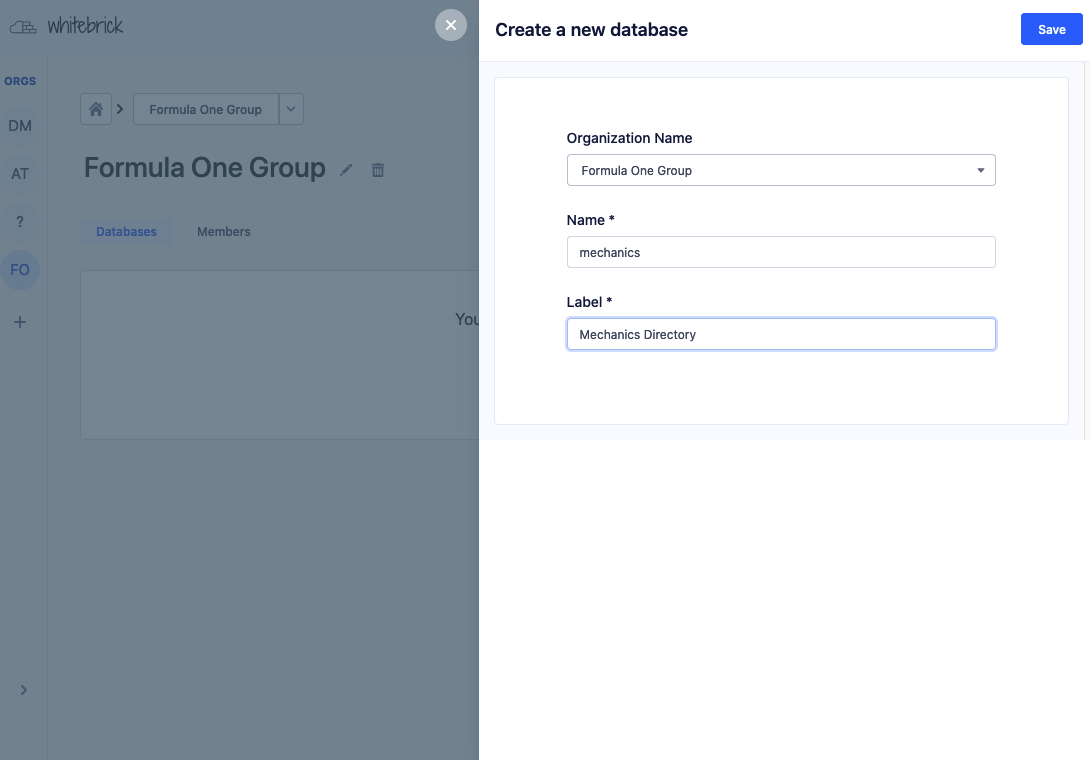 Rather than reinventing the wheel Whitebrick stitches together the best-in-breed open source apps
Update Jan 2022
We're working to get our Beta release stable
DDL Table & Column CRUD
Live editing with subscription
Table-level RBAC
Joins
Background process queue
Background process UI
UI styling and themes
Psql reader/writer access
Validations
Bucket file download columns
Column-level RBAC
Whitebrick was originally designed in a research setting as a flexible Laboratory Information Management System (LIMS). Read more about our motivation in this Medium blog post.